I just love the holiday season. I totes get all festive. However, I wish I could be like
Walmart
and get out the Christmas decorations after Halloween. If I could, I would. The man of the house insists on the day after Thanksgiving. So, well, that's that. Being November, and meaning I have to wait until after we cut the turkey to start dragging out all the ornies, I have begun getting ideas to make Thanksgiving decor a little more exciting. Well, with the help of my little fashion queen. We painted her hand to make a turkey. Classic. Then with the left over paint, I let her go to town.
Gobble, gobble!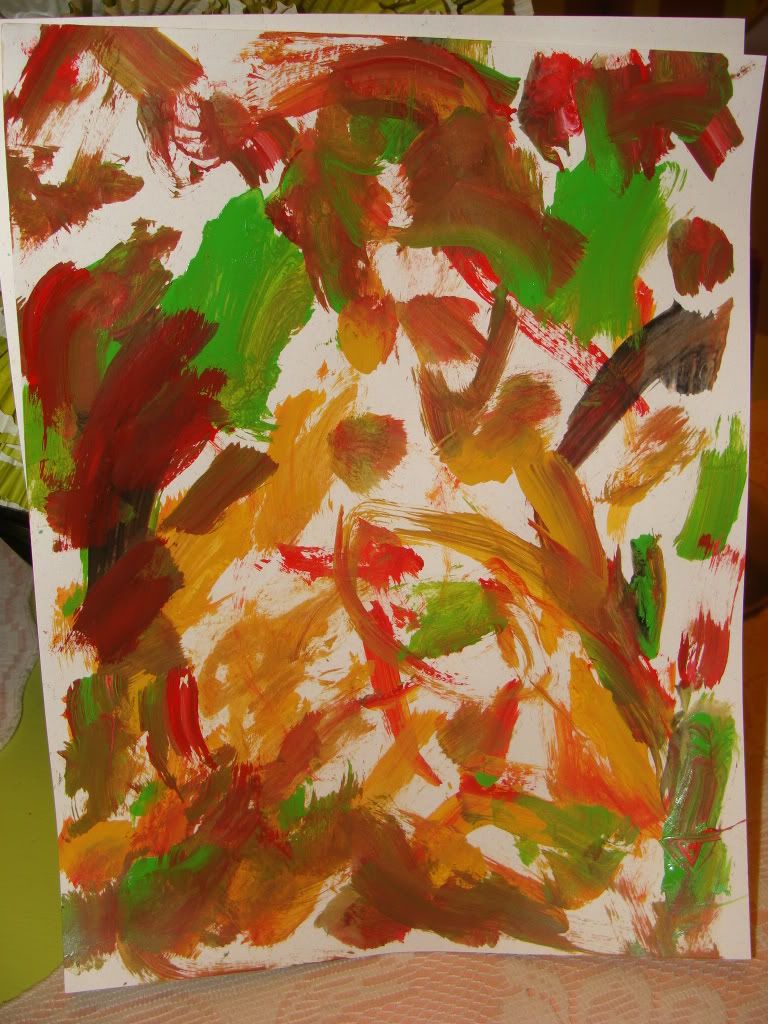 I see a tree shedding it's leaves. I shall call her work "The Harvest." She is such an arteest.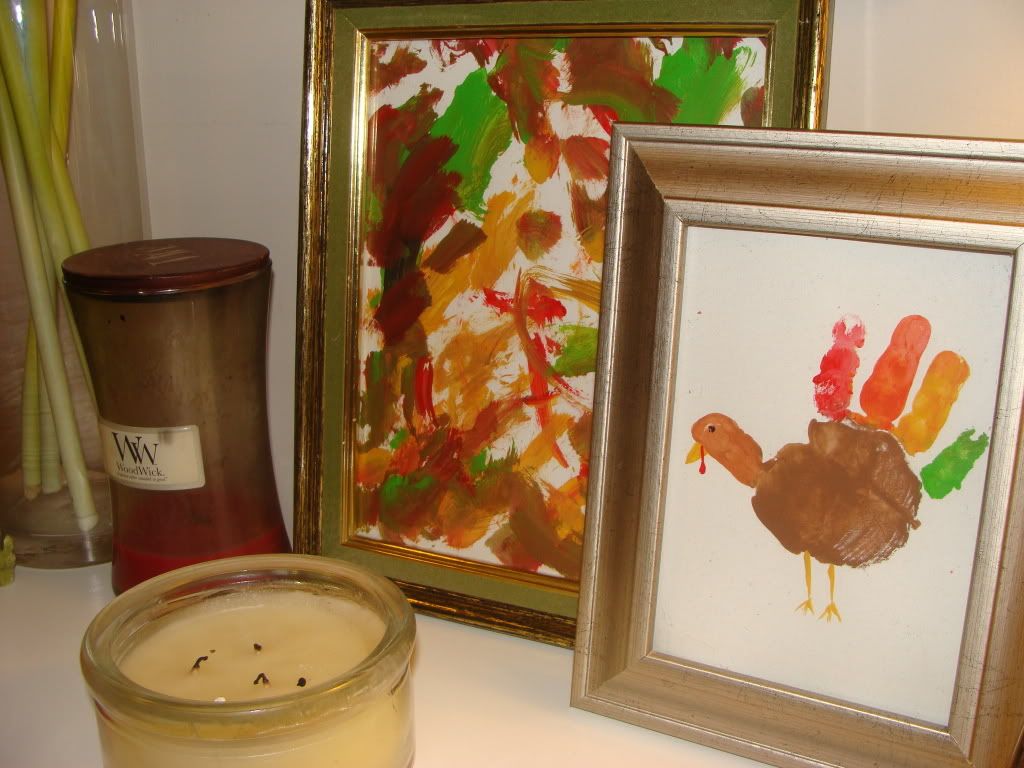 More fall (or would fall be capitalized if I am talking about a season? Who can keep up with our English language? It is quite the task) decorations and ideas coming up.
Switching gears, the other day I made a delicious Tomato Pie. I think I made it last year for our family Thanksgiving dinner. Anyripetomato, here is the recipe.
Tomato Pie
2-3 Potatoes
3 Tomatoes
Fresh Garlic
Fresh Basil
Salt
Pepper
3/4 cup Mayonase
3/4 cup Cheese (I add more)
1 Egg
1/4 cup Water
1/8 cup Onion
Saltine Crackers
-Preheat oven to 350 degrees. Thinly slice potatoes. Layer bottom of an 9x9 dish. I put a hefty amount of garlic over the potatoes via my garlic press. Add salt and pepper over potatoes. I put a little bit of water over potatoes and put in the oven for about 20 minutes while I prepare the rest of the recipe.
-Slice tomatoes semi thin. After you pull the potatoes out of the oven, layer the tomatoes on top of them, then add the basil.
-Mix mayo, cheese, egg, water, and onion in a bowl. Spread on top of tomatoes. Crush crackers on top of the mayo mix. Bake one hour. Check the potatoes for tenderness after an hour. When I made this a few days ago, it took a little longer in oven. Serves 2-4.