One of my friends found an awesome photo on
Pinterest
of melted crayons. Someone came up with the ingenious idea of putting crayons through a hot glue-gun and squirting them onto a canvas. Um. sign. me. up. I got out my ancient glue-gun, fished some broken crayons out of my child's coloring box, and found an unused canvas. Let's do this.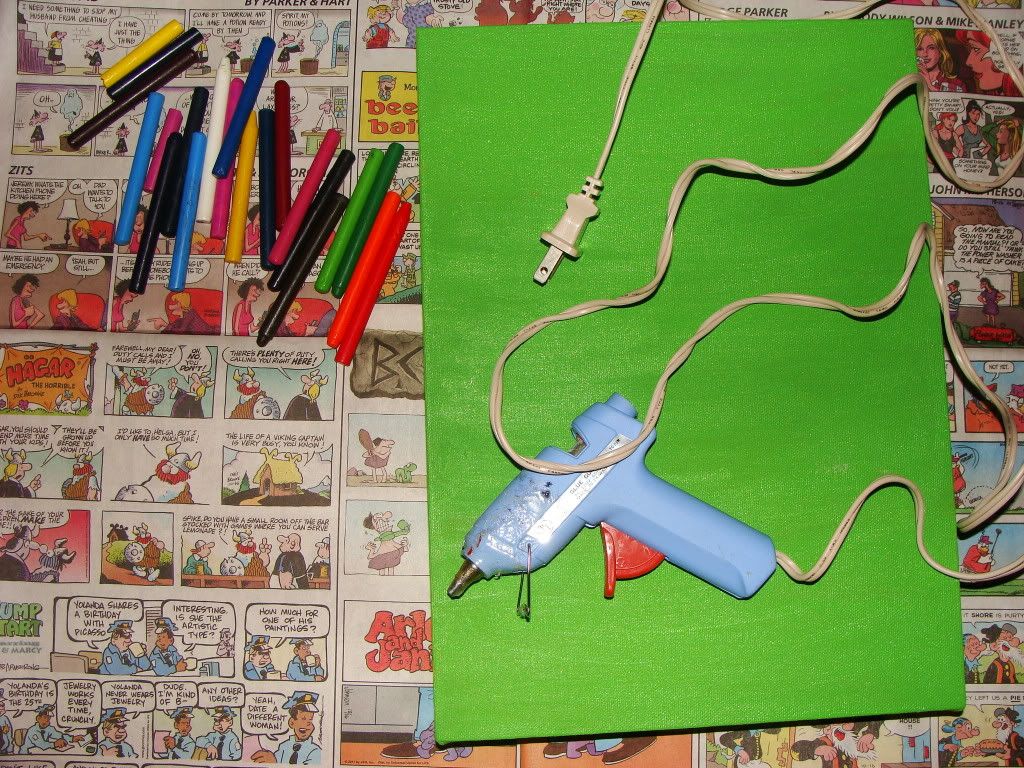 I painted the canvas a bright shade of green with acrylic paint. I let that dry for a bit as I heated up the small glue-gun. In hindsight, I should have used my bigger sized glue-gun. At the very end of this craft sesh, my little gun blew up. I'm talking about a huge boom and a ball of light, and that's all she wrote. It scared the dickens out of me! Dickens? What does that even mean? I have no idea.
Anyhotmess, I don't know if it was too old, or doing too much work, or a combo of the two. So, if you are in love with your glue-gun, this isn't for you.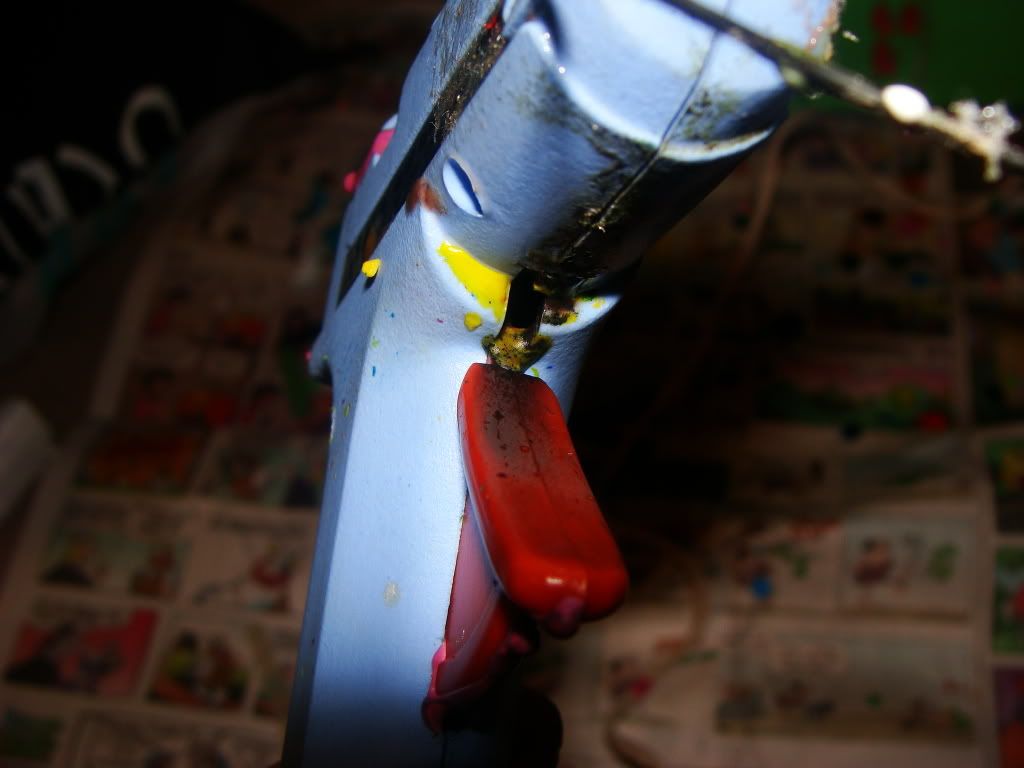 Okay, back on track. I put comic paper on the floor and propped the canvas up against a basket so the crayons would make colored drips. I started feeding the crayons through the gun.