I was thumbing through my
Better Homes and Gardens
July issue and found a recipe for mixed herb butter. Yum! I usually tear out good recipes and stuff them in my recipe book cabinet, where they sit. But, when I saw this delish read, I immediately decided to go in the kitchen and whip it up. It calls for any left over herbs that are hiding in your refridge. I had fresh basil and Italian parsley. I added dry dill weed, thyme, and oregano. I also added some garlic, because, well, garlic goes on ANYTHING. Anydracula, here is the short and sweet process:
Ingredients: Fresh basil and Italian parsley, dried oregano, dill weed, and thyme, fresh garlic, one stick of softened butter.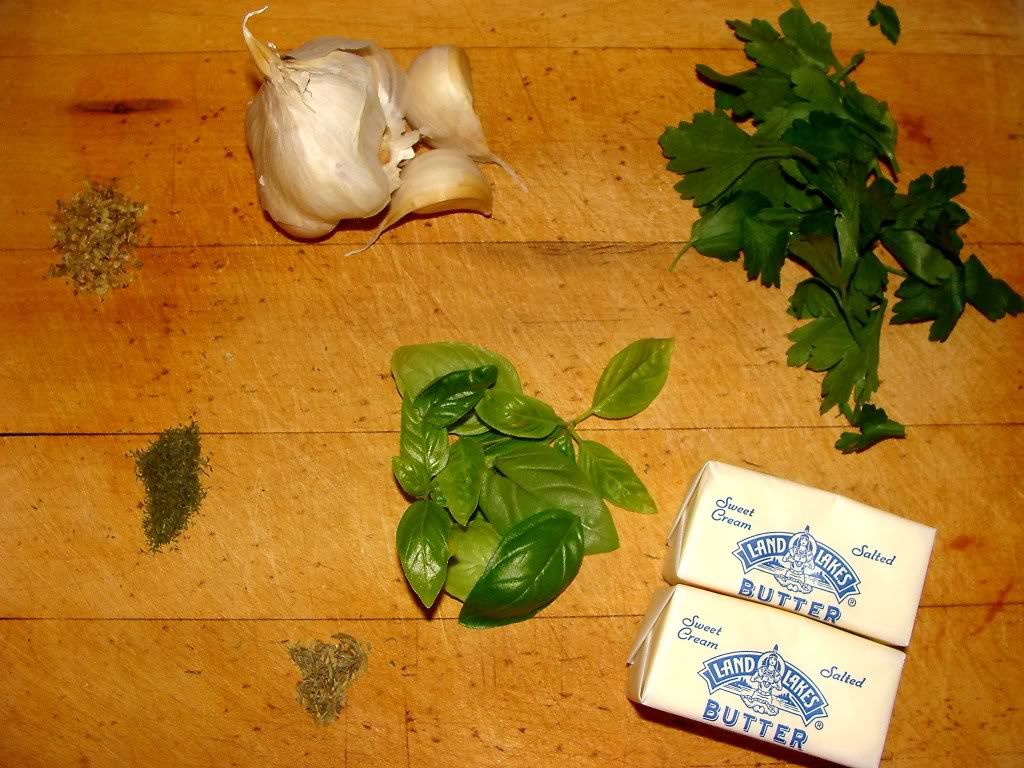 I added the butter and ingredients into my trusty
Pampered Chef
mixing bowl. I cut up the fresh herbs with the crinkle cutter and added garlic with the garlic press. Both also from the Pampered Chef (those parties are addictive). Ruh-roh.
Putting in the garlic. Squeals of delight!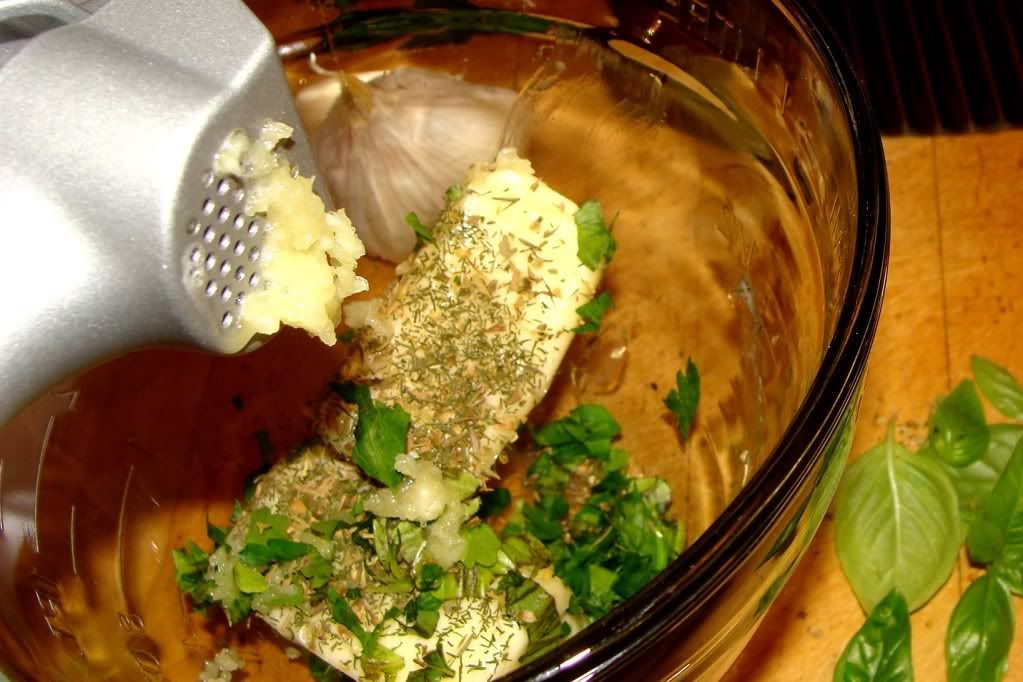 Start mixing.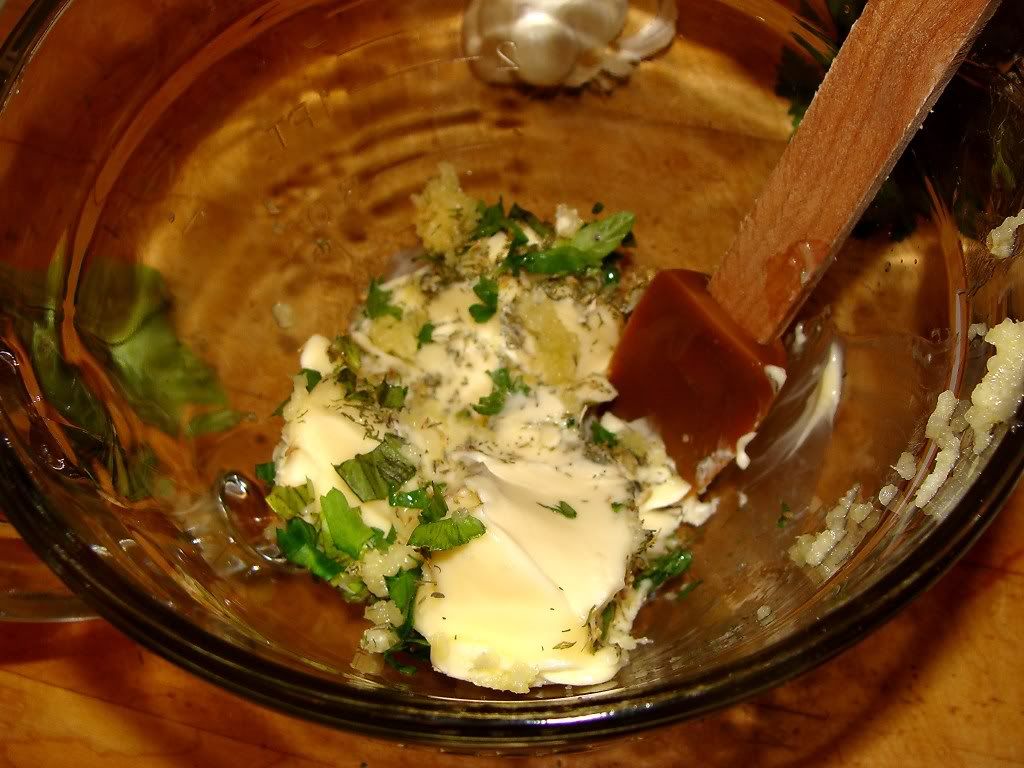 After it is mixed, spoon it out onto a sheet of parchment or wax paper.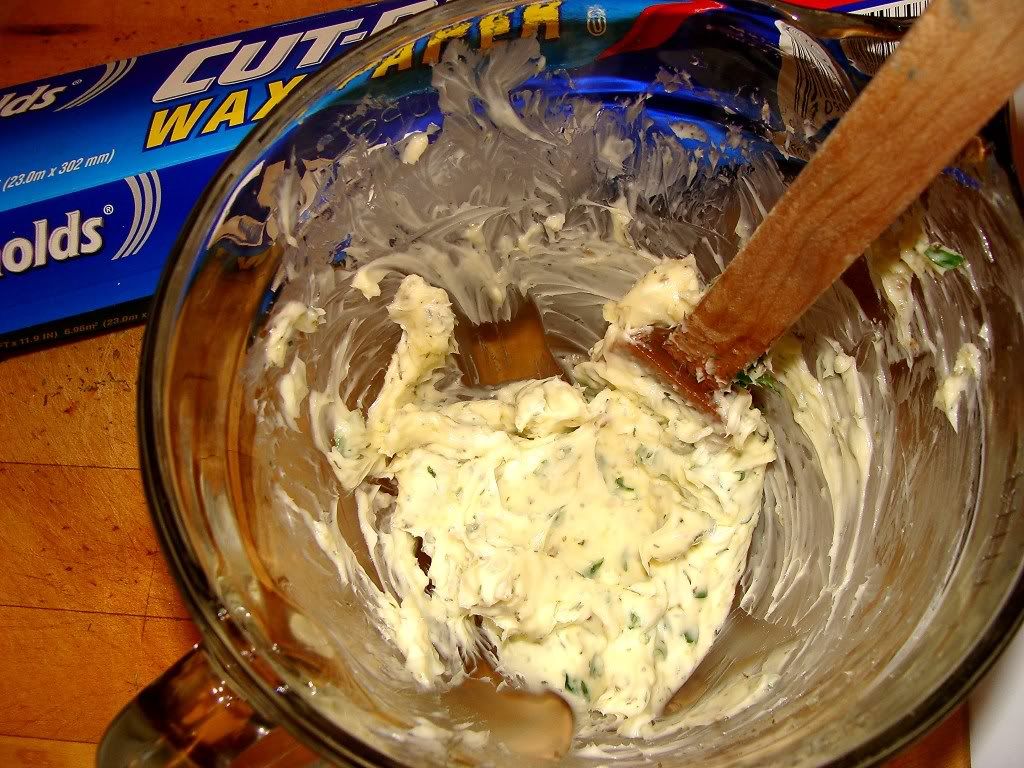 Roll into a log, then wrap and freeze.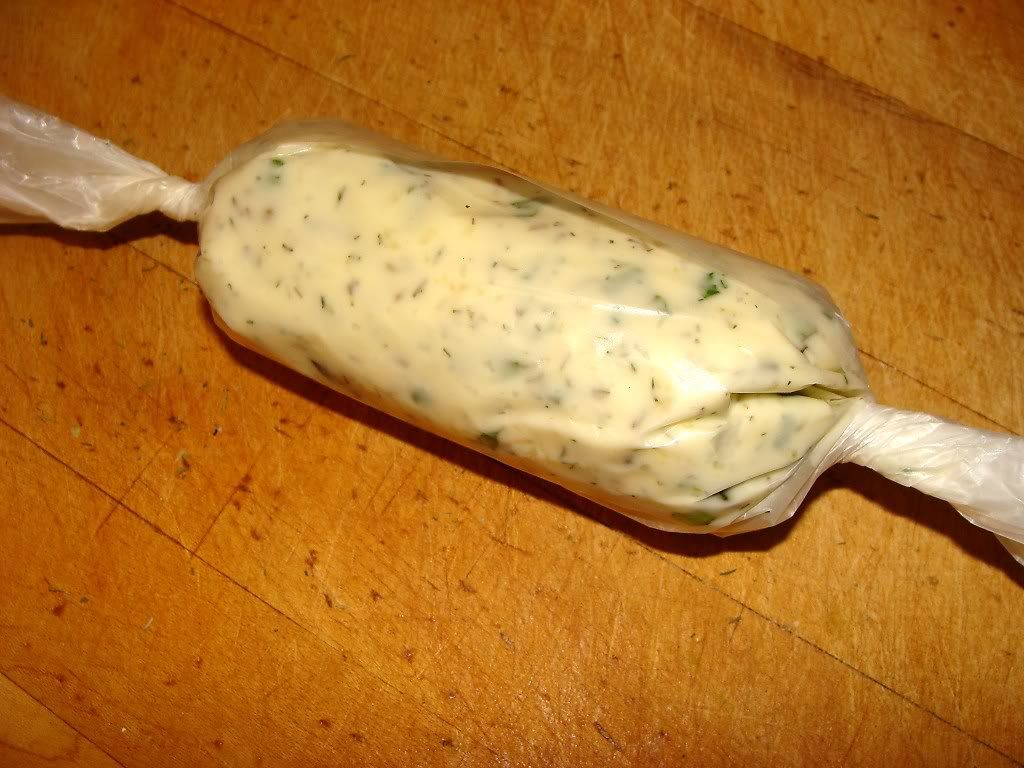 Now I can pull it out of the freezer, slice, then top fish, steaks, potatoes, or anything my little heart desires. Ole!