As I was cleaning out my purse, I thought it would be a cool idea to blog about what is in there from week to week. Because, hey, even I wanna know. Plus, it might make me switch up my bags every now and then. So here we go. I's scared..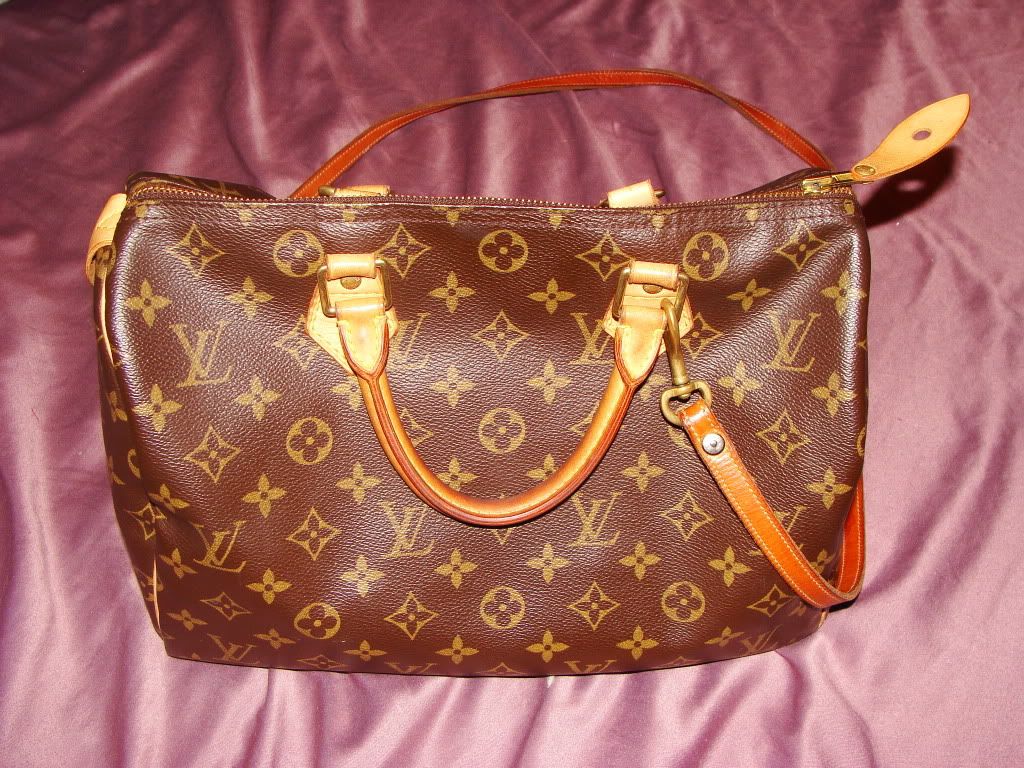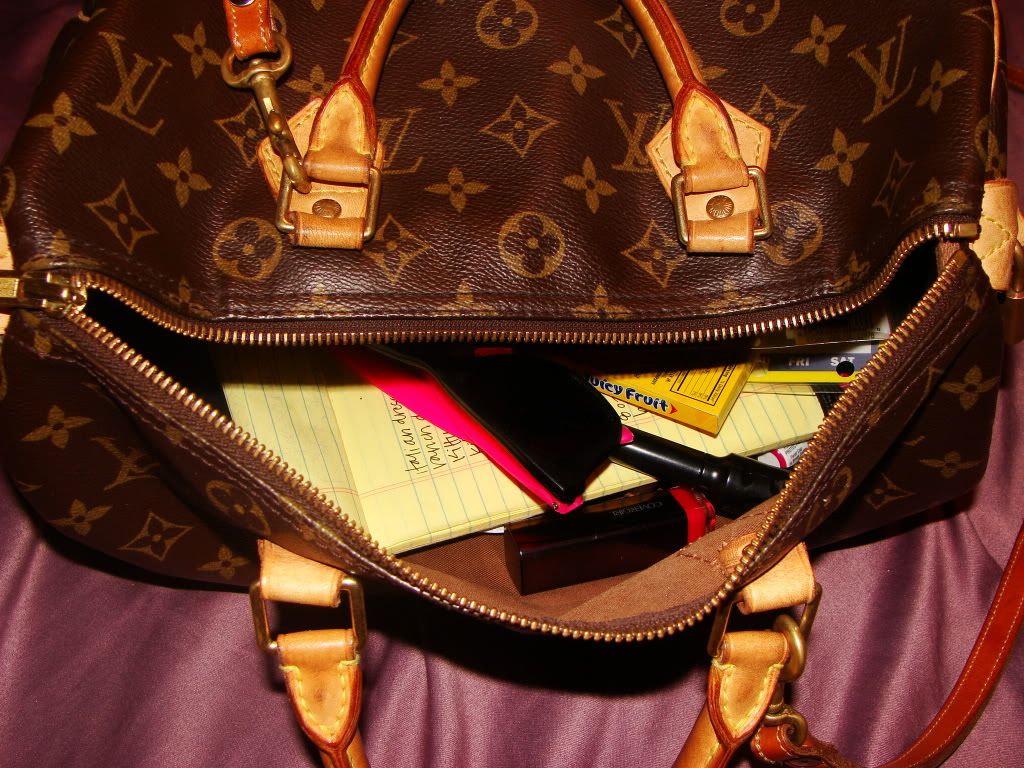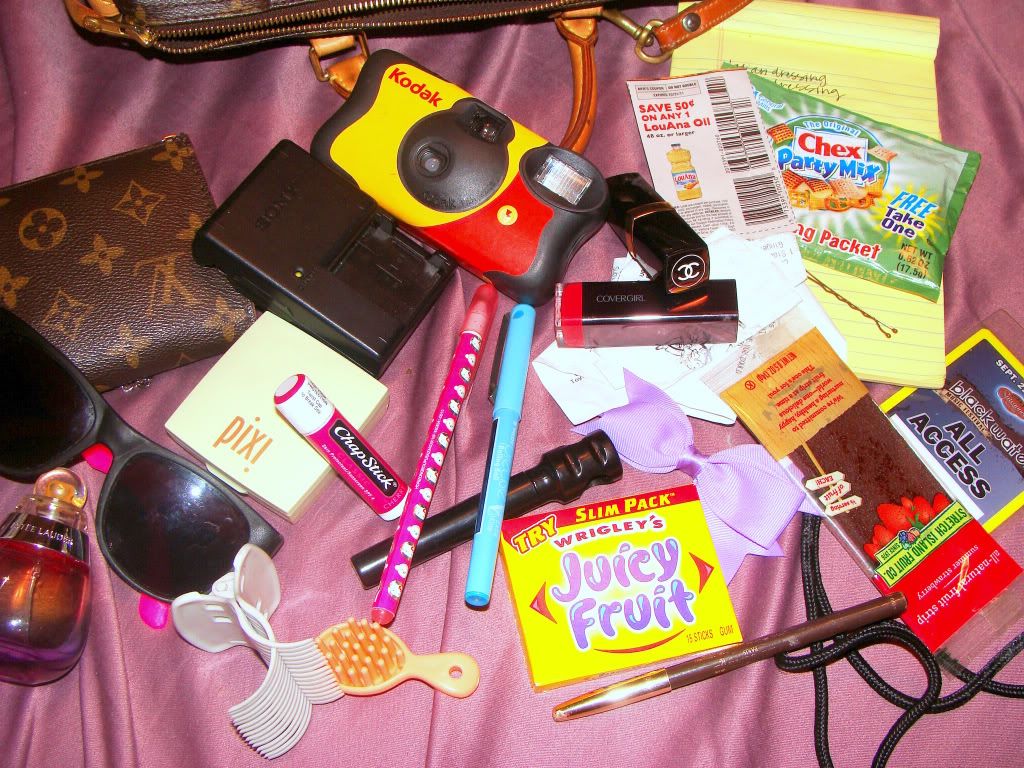 -My trusty
Louis Vuitton
Speedy 35. I go, it goes. The contents weren't as racy as I expected..
-
Louis Vuitton
toiletry pouch that I use as a coin purse.
-A pair of cheap sunglasses.
-
Estee Lauder
"Beyond Paradise" eau de parfum. Sophisticated, and it lasts throughout the day.
-
Pixi
energy blush in "No.2 Pick-Me-Up-Pink". It has two colors inside so, basically, a two for one!
-A clippie. Am I misspelling clippie?
-
ChapStick
Cherry. Classic. I am definiatly addicted to this stuff. A complete junkie.
-Random doll brush?
-Two pens, one being a
Hello Kitty
.
-Wine opener, which, I probably wouldn't be able to get the bottle open with this on my own.
-
Juicy Fruit
, not my fav.
-
Lancome
eyeliner in black coffee. Can't go out in public without mascara and this stuff.
-One of my daughter's bows. This is typical.
-
Stretch Island Fruit Co.
all natural fruit strip in summer strawberry. These are delish fruit chews. They have a 1/2 serving of fruit in each jaunt.
-
Blackwater Music Festival
all access pass. Because that is how I roll. If you haven't heard of the
Spirit of the Suwannee Music Park
in Live Oak, FL, click the links I provided for you.
-Yellow notepad. For my many lists. And my lists of lists.
-
Chex Party Mix
seasoning packet. What? It was free at the grocery store.
-Lone bobby pin.
-Three crumbled receipts and a coupon for oil that I need to use. I'll never be on
Extreme Couponing
. FML.
-
Chanel
Aqualumiere lipshine in "Waikik" and
Covergirl
Lipperfection in "Fairytale". Both are legit.
-Old school disposable camera via
Kodak
. Element of surprise.
-And last, but certainly not least, my charger for my camera. Thanks for all the charge you give, little buddy.
So, in a nutshell, I need to downsize my purse junk.